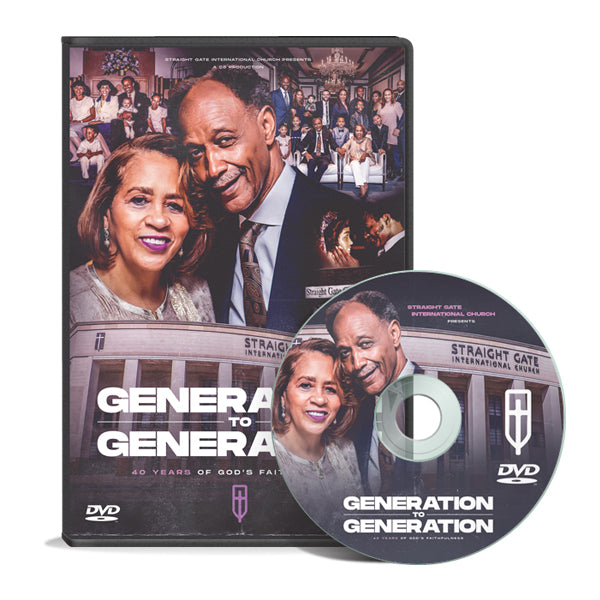 40 Years of God's Faithfulness - Generation to Generation DVD
In 1978, Bishop Andrew & Pastor Viveca Merritt founded the Straight Gate International Church and the world for Jesus Christ. Services were held at 14726 Joy Rd., in a storefront building with just three members - Reverend Merritt, Viveca, and their daughter, Rachelle. From three members then, to eight church moves, and thousands of past and present members today, Straight Gate is standing firm as a family-based ministry located in the heart of Detroit - Where Jesus Makes Families Whole. 
This documentary showcases 40 years of the faithfulness of an Almighty God. Let these memories, stories, and testimonies speak to the grace and love of Jesus Christ, which never runs dry. And let them also speak to the guarantee that as Associate Pastors, Jonathan and David Merritt, grow in ministry, the same Word given to Bishop Andrew Merritt, 40 years ago, will sustain the Straight Gate International Church.
Documentary Length: 86 minutes