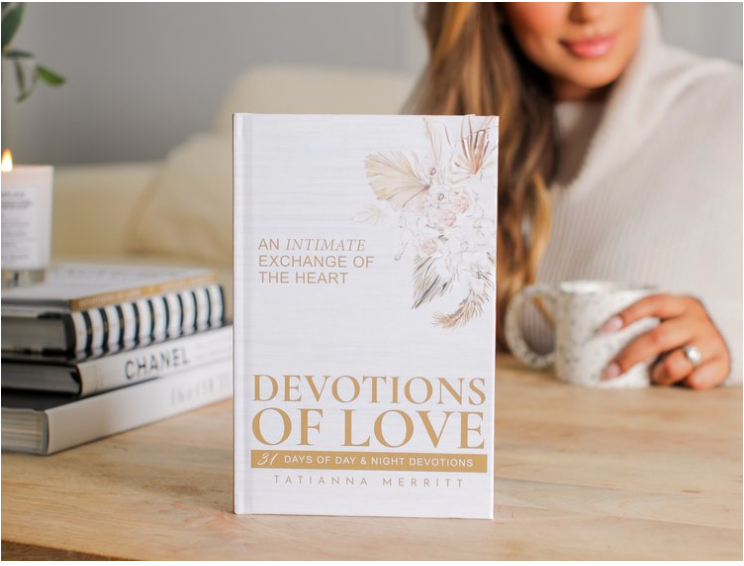 Devotions of Love
Join Tatianna Merritt with her debut title "Devotions of Love".
Life is full of noise, chaos and long to-do lists. Let us take time to quiet that noise by sitting in the peaceful and loving presence of God.

God says, in this world we will have tribulations but be of good cheer He has overcome the world. There is nothing that you will face that can keep you from the love of God. God wants us to know that during any moment of life, He is there, with a gentle and loving spirit to bring your focus back to Him. Allow God to be a part of your first and last thoughts for the day! In Him is where we find perfect peace and rest.